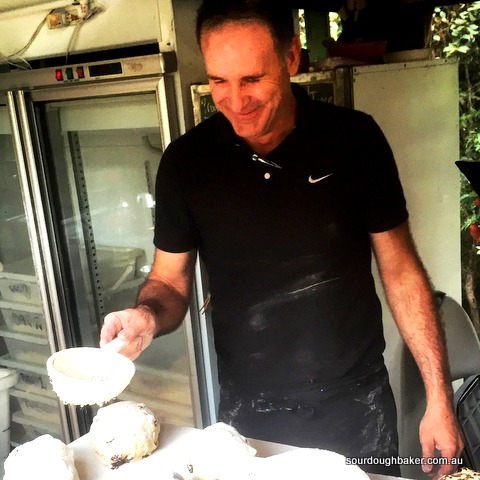 Gift Certificate
This Gift Certificate buys the recipient $250 worth of SourdoughBaker or School of Sourdough Products. These can be selected from anything on this website, or at a workshop, or at a place where SourdoughBaker's Elemental Breads are sold, by prior arrangement.
Simply email us with your preferred workshop date, and we will arrange the rest.
There are lots of different ways of giving. Let's face it; most of us have enough 'stuff'. Possessions come and go. But learning stays. No one can take away what you have learned.
Lots of people have been giving their loved ones gift certificates for my sourdough workshops for years. The recipients really do appreciate the gift. They enjoy the process of learning this ancient craft, and a fair percentage of them go on to make sourdough bread a regular part of their lives, whether they make it themselves, in a bread club, or if they simply get a taste for the best sourdough. They learn to sort the wheat from the chaff, to coin a phrase.
The added advantage of giving someone a gift of baking skill is they will indeed look to repay you in kind. This means fresh sourdough bread for you! It's a gift that keeps giving. Ulterior motives are always at the heart of giving, aren't they?
Our new gift certificates are more flexible than before, allowing your loved one to receive some of the little extras that people will often want after the workshop - some fresh flour, some sourdough starter, perhaps a printed version of one of my mini guides. They can even use the extra to buy sourdough bread (if they are local to the Hunter Valley or Newcastle)!