Home Baker Virtual Support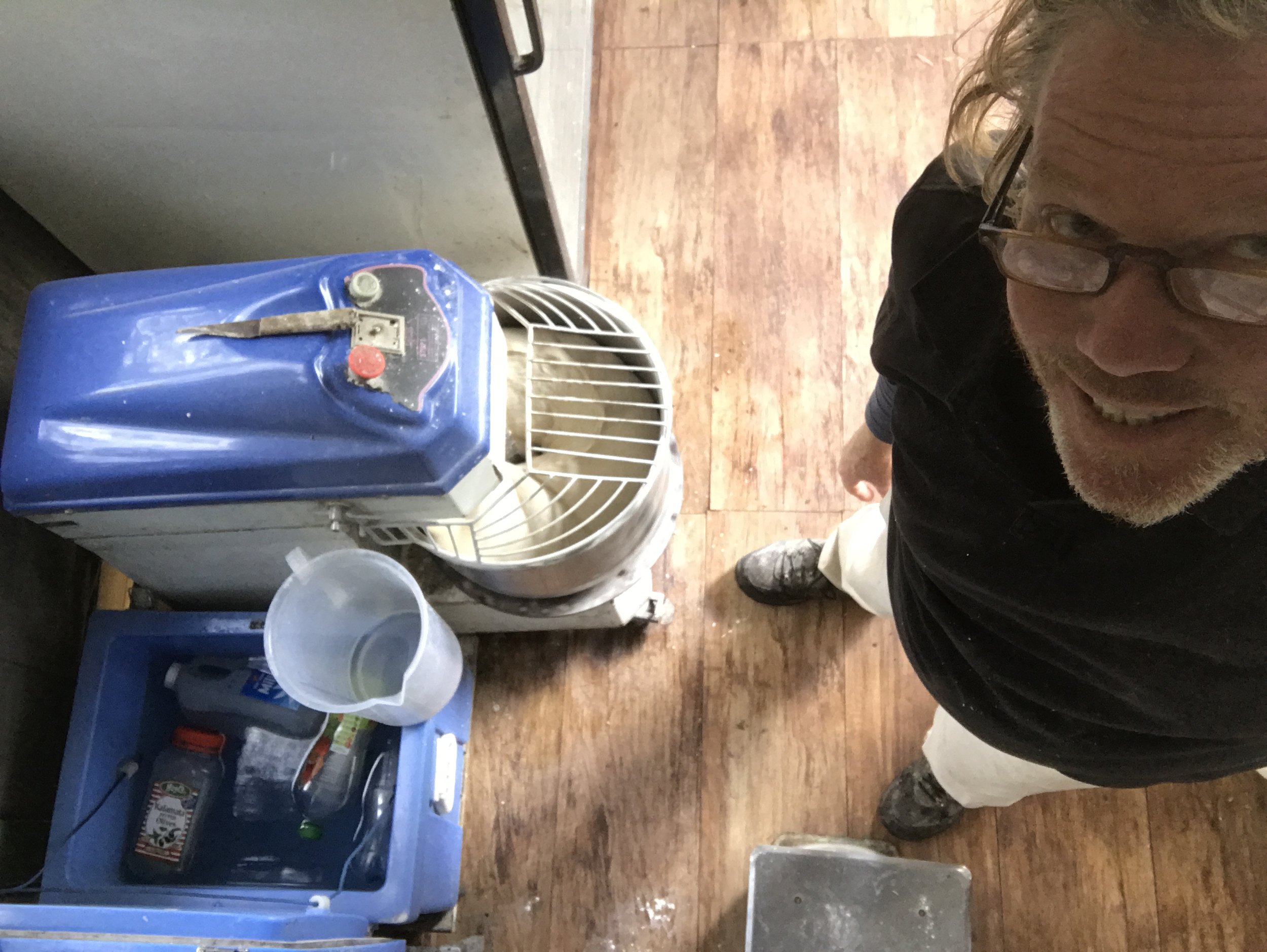 Home Baker Virtual Support
Since Warwick began his Sourdough 100 Workshop series some eight years ago, he has supported thousands of home bakers - not just at the workshop, but afterwards too; he has taken phone calls, emails, skype sessions and interviews. We are talking thousands of hours of support.
As Warwick's student base has grown, so too have the demands on his time. Warwick is generous with it, always; but apparently there are bills to pay, so here's his idea:
Once you have done a 101 workshop, I love to watch as you progress into competency as a baker. I offer virtual support while you get your home baking practices sorted out. I have now decided to go further; for times when you just need some extra help.
By purchasing this service, you will get up to an extra half hour of support, whether it's by email, phone, text or social messenger. You might be surprised at how much we can cover in a very short space of time - particuarly by phone and email. The service works well, because everyone now has a computer in their pocket! Photos, live streams, videos, as well as data of all kinds, can be easily transmitted. After years of doing this, I can say I'm generally pretty good at getting to the heart of any issue pretty quickly.
When you buy this service, simply give me a ring, email, or use social media to activate it, and we can get straight down to business. Don't worry too much about how long it all takes. If both of us feel you need to purchase more than one unit of the service, I'm sure it will occur. If you know me, I'm really not a clock watcher. I'm more interested in solving the problem. Likewise, if I fix things straight away, you have a bank account of expertise which can be used any time you like!
For more information about this service, call Warwick on 0409 480 750.